Every year I take on the long and grueling process of choosing my next weekly and monthly planner. Who am I kidding? It is super fun and there is always a new add on or customization option that makes it exciting! Let's back track a little. When I said every year I meant mid year, roughly June or July. You guessed it; I work for the school system, so it is most convenient to procure a planner that starts in the same month, rather than having to switch to a new planner mid school year. With IEP meetings, conferences, etc. planned weeks and months in advance, it would be a royal pain to copy everything from an old planner to a new one.
This past June, I ordered my current planner on Etsy from
Plum Paper Designs
. You may remember Plum Paper from my recent post, My Favorite Etsy Shops. I chose Paper Plum after perusing various etsy shops and asking friends for recommendations.
Reasons paper plum is wonderful:
1. Ease of use: When you click on the shop, the first thing you see of beautiful colors and designs on 29+ pages of planners. On the left side bar, you see this:
Shop Sections
This is super helpful if you are looking for a specific type of planner. It will narrow your search right away. After narrowing your search, you can pick a pretty pattern from the many option and from there you will see your planner pop up with this sidebar to the right of it.
2016 Planner
Overview
Handmade item
Materials:

2 Sided Pocket Folder, Metal Spiral Binding, Laminated Tabs, Durable Synthetic Cover

Made to order
Ships from

United States

to select countries.
Feedback: 25385 reviews
Favorited by: 1468 people
From here, you can choose your weekly spread and planner start month. Just under your planner image, you will see item details, reviews, and shipping policies. The reviews and item details were helpful for choosing my layout style and add ons because I was not sure what I would need or use. Make sure you read the item details for all the information you need to personalize, customize, and add on anything you may need. They make it a very easy and seamless process if you follow their instructions. I'll talk about that more when I get to #5! Aren't you excited?! From here, you can click add to cart and go from there, as you would with any other Etsy purchase.
2. Options: Paper Plum gives you a million different options for your planner. They offer 7 different types of planners, including fitness and student planners. They provide 4 different weekly spread options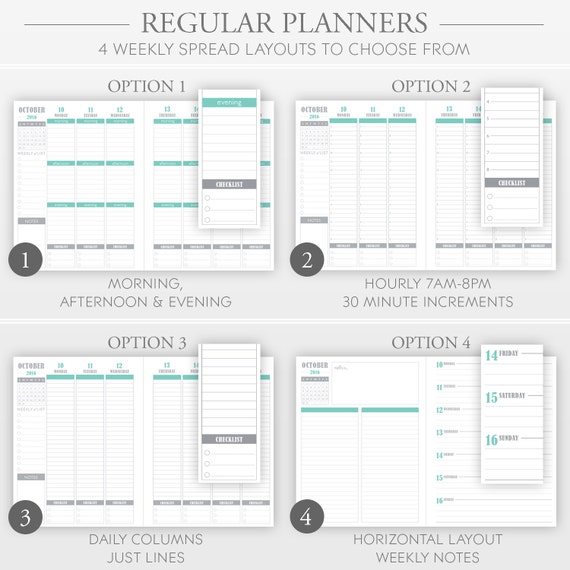 and you can start your planner with any month of your choosing.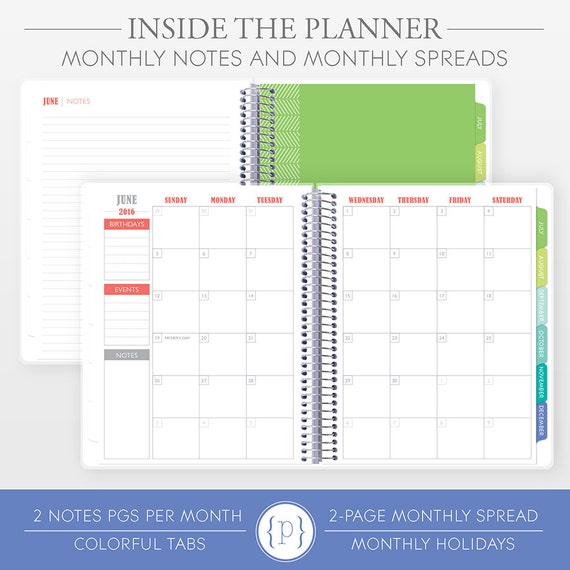 3. Add ons: They offer 28 different add ons, from To Do Lists, to Monthly Bill Trackers, to Baby Sections.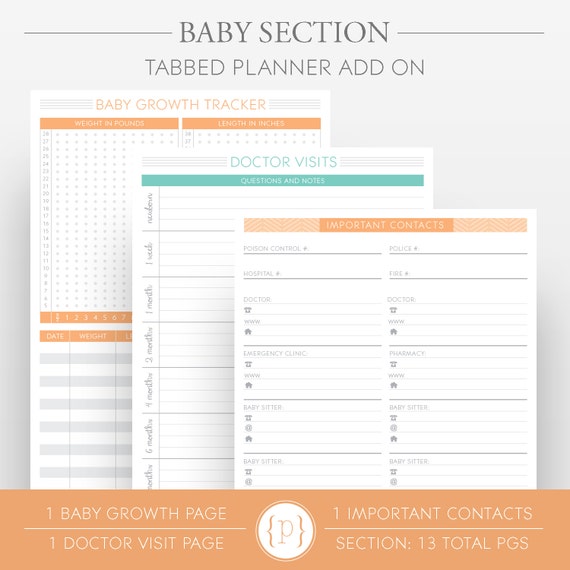 4. Extra Pages (we all need): At the end of every planner, they include a page for passwords, my contacts, next year's calendar, 3 years of holidays, and yearly special dates. I never want these pages, but they always seem to come in handy for something!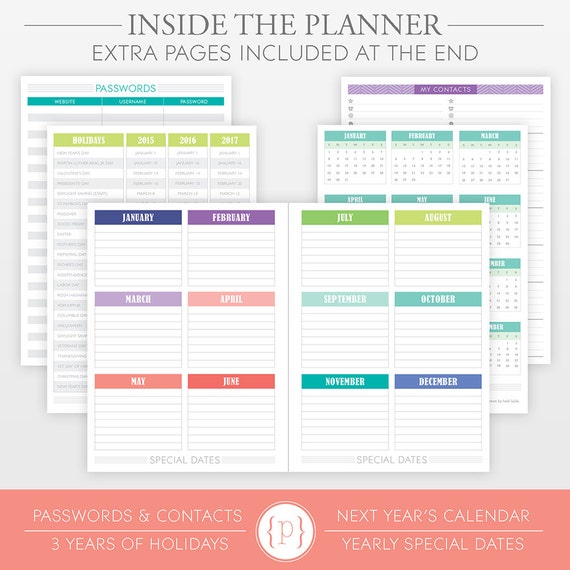 5. Personalizing & Monogramming: Remember the first picture I showed you, with the anchors? Well, here it is again,
but this is MY actual planner, personalized and monogrammed! Isn't is cute? Those who know me are probably wondering why there is an "R" instead of a "T" in the middle. Well, I couldn't resist using my soon to be last initial (hehe), so I did!
6. Delivery:
I received my planner within 30 days. That probably sounds like a long time with all of the speedy delivery were used to with Prime and the like. BUT, each planner is handmade from start to finish in the U.S. of A! And paper plum has since improved their delivery speed to 2-3 weeks, so that's a PLUS! This rolls right into the #6 reason Paper Plum rocks...
7. Quality:
Every planner comes with a Durable Synthetic Cover Material! All planners come with a cover material that is waterproof and tear resistant. Did I mention each and every planner is hand made? In the USA? ; )
There ya have it! The 7 reasons I love
Paper Plum Designs
and the beautiful planner they handmade for me! Check them out when you are in search of your next fabulous planner! If this is all too overwhelming for you and you are looking for much more simplified planner, check out
this post
by my good friend, Jenny! She has a great recommendation for a more streamlined planner, and a few other essentials you will love as well!